Achieve safety through impactful training.
ENGAGE. LEARN. INFLUENCE.
Training is a key component of any successful railroad project and is often a regulatory requirement. RailPros provides training for all rail and rail-related disciplines, addressing a wide variety of topics listed under the Code of Federal Regulations from the Federal Railroad Administration (FRA) and the Department of Transportation (DOT).
RailPros delivers and develops high-quality safety, compliance, and technical training, as well as targeted services and products to the railroad industry. Our ever-growing list of training programs, including Roadway Worker Protection and Track Safety Standards, is 49 CFR 243 approved. Our clients include more than 3,700 railroad entities, transit systems, short lines, regional railroads, industrial plant railroads, railroad contractors, suppliers, and consultants. These clients trust us year after year to deliver relevant and effective training support resources.
Railroad Training Programs by RailPros
RailPros employs systematic and well-defined development processes when building training programs. Proven over the past 20 years of program development, our process implements best-of-industry practices and provides a solid framework for our projects. Developing a customized training program includes proper structure and communication, regular opportunities for feedback, and clear timelines to ensure all parties are included throughout the development process.
We offer training in a variety of formats to best suit client needs. Whether it's hands-on, in-classroom training, online or virtual training, facilitator-led or self-directed study, RailPros offers flexible solutions that fit any requirements and budget. We also offer the required handbooks and materials for purchase through our website, making it easy to access the supplementary materials required for training to work on railroad properties.
Instructors with Real World Rail Experience
RailPros has been providing training and training-related services to clients across the railroad industry for over 20 years. RailPros' senior training staff includes railroad professionals with both in-depth technical knowledge and hands-on rail experience in the subjects they teach. All services are delivered from the perspective of a professional railroader.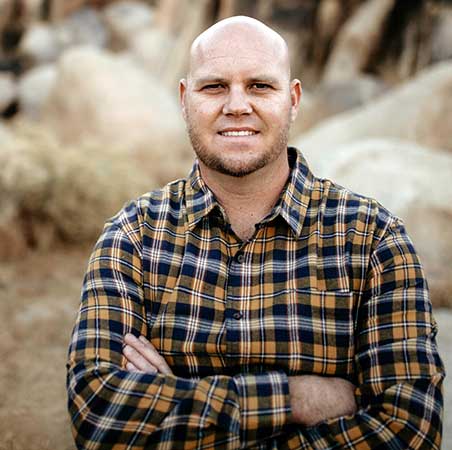 Thomas Dodge
Kevin Green
Jordan Davis
Christopher Nunez
Many instructors are former employees of BNSF Railway, Union Pacific (UP), Amtrak, and CSX, with more than 20 years of industry experience under their belts. Our training team members are also active in rail industry professional organizations — including APTA, AREMA, ASLRRA, and NRC — and are responsible for developing the railroad industry's engineering standards and best practices.